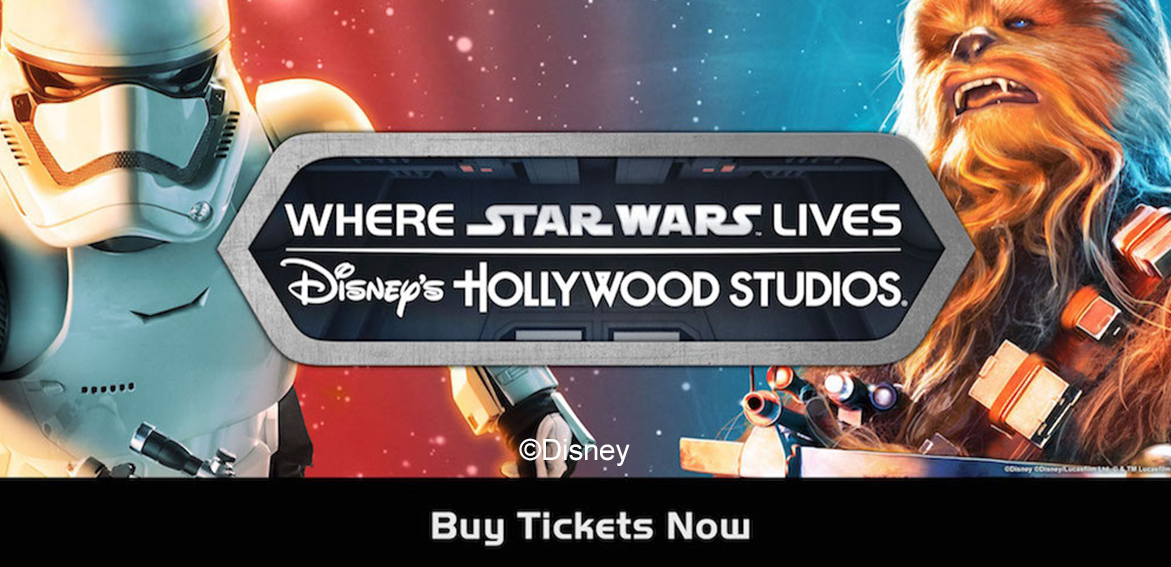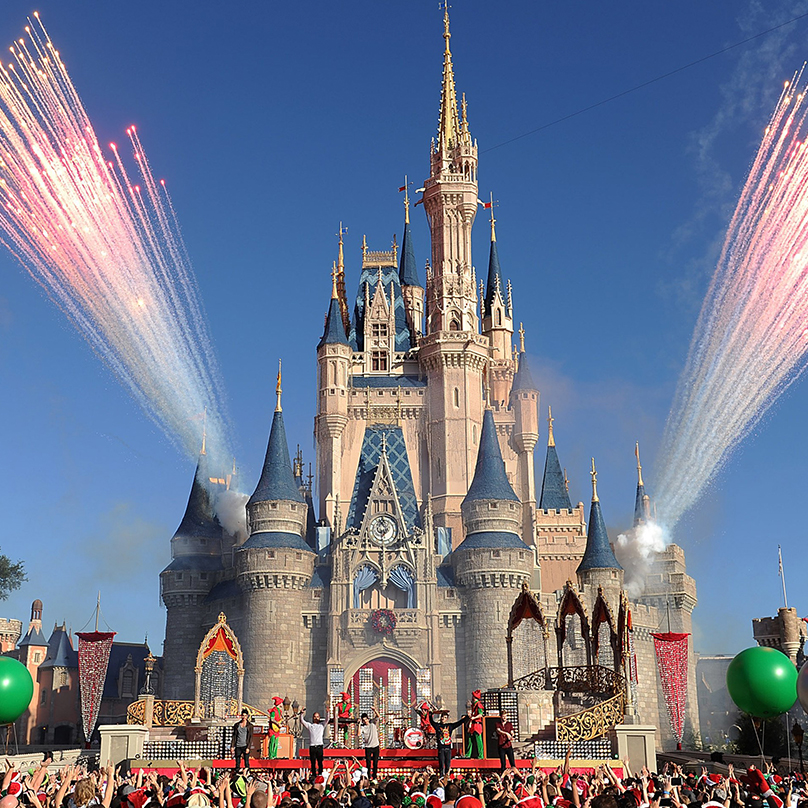 MAGIC KINGDOM® PARK
Magic Kingdom is the perfect theme park for the young and old at heart. The park is broken down into different lands which have plenty to do and see for everyone in the family. The park is home to 46 attractions which are incorporated into the different themed lands. The lands include Main Street U.S.A., Adventureland, Frontierland, Liberty Square, Fantasyland, Mickey's Toontown Fair, and Tomorrowland. Some of the best and well known rides make Magic Kingdom their home from the ones that pack a wild adventure to the ones that make the children laugh and smile. The entire park is set in the fashion of a giant wheel which is wrapped around the main part of the kingdom, Cinderella's Castle. Magic Kingdom is an amazing experience for the young and old who love adventure, excitement, fairytales, fun, and magic. The experience at Magic Kingdom is unparalleled to any other place in the world. Magic Kingdom is one of the first of Disney World's theme parks to be visited by new guests because it is probably one of the most fun to visit.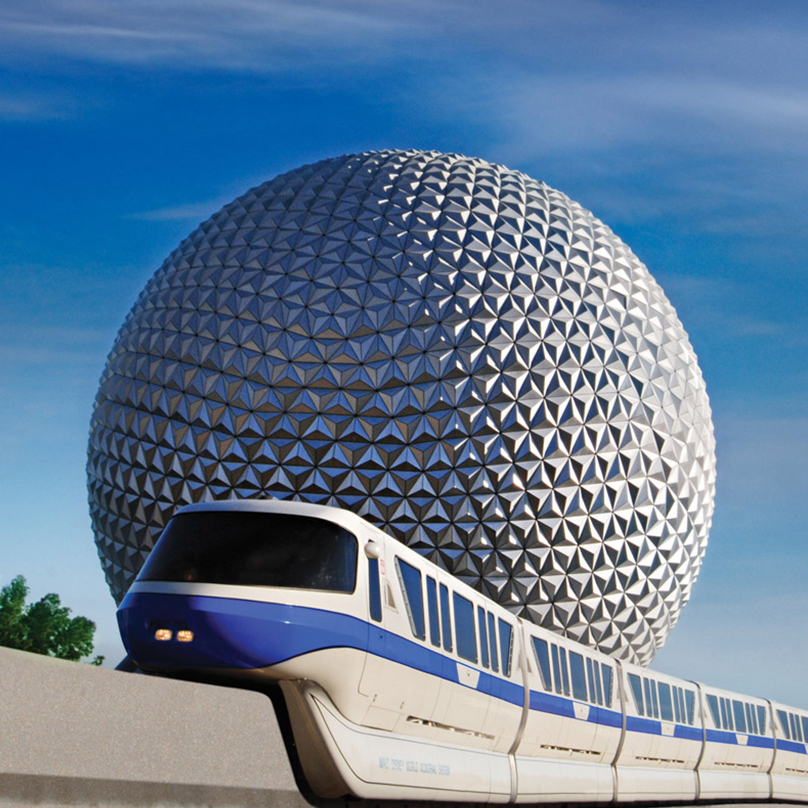 EPCOT®
The Epcot of today is split into two sides, Future World and World Showcase. Future World is a collection of pavilions which look into the way things work, the environments around us, and the marvels of technology and how they can change our world for the better. Future World is all about the betterment of our society and world, to be balanced with our surroundings. World Showcase offers pavilions for 11 countries including Mexico, Canada, America, Morocco, Italy, France, England, Norway, China, Germany, and Japan which include rides, dining, and other informative shows and attractions which help us learn about ourselves and others around us. Set in the center of World Showcase is the World Showcase Lagoon. This body of water is the site of IllumiNations: Reflections of Earth, a wonderful fireworks display that pays homage to the planet, its people, and the nature which makes everything work so well together.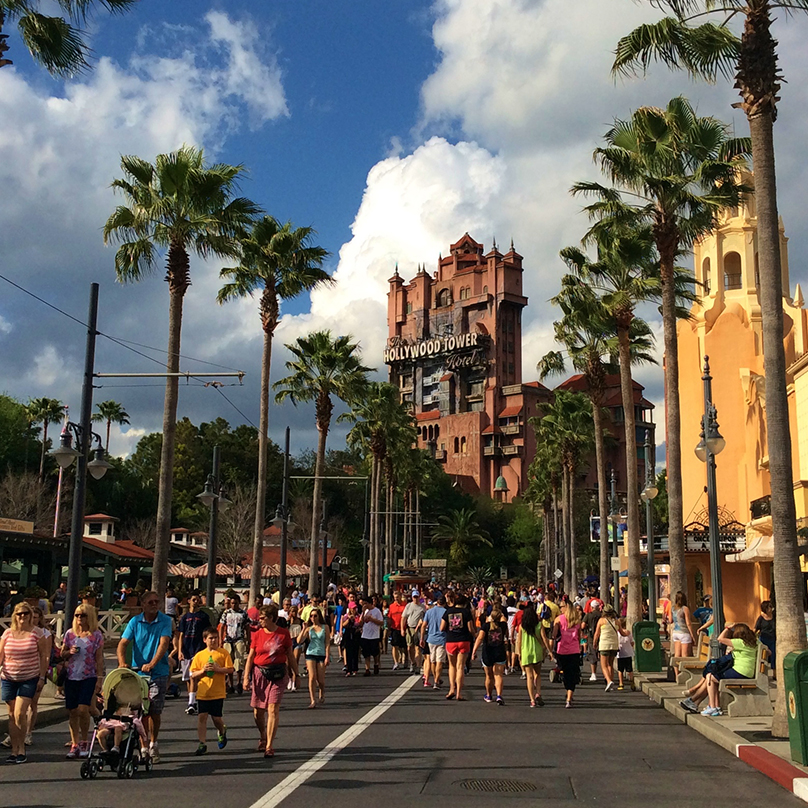 DISNEY'S HOLLYWOOD STUDIOS®
Disney's Hollywood Studios is a park packed with non-stop action, adventure, and excitement. It takes the magic of the movies and places it right in your lap for an amazing day of thrills and fun. Find your favorite movies in the form of rides and showcases all over the park in six action packed lands including Hollywood Boulevard, Echo Lake, Streets of America, Animation Courtyard, Pixar Place, and Sunset Boulevard. In the motion picture world, a studio is comprised of areas loosely separated into certain areas that blend into one another. A movie studio atmosphere is exactly what you will find at Disney's Hollywood Studios. Large city skylines and urban streets emerge to create an amazing environment. As one approaches closer, the buildings become more apparent as to what they are, flat imitations of actual skylines and movie props. The entire park is a simulation of a large movie set where many different looks and feels come together to form the ultimate movie lover experience. Bring the magic of the movies, animated or otherwise to you at Disney's Hollywood Studios.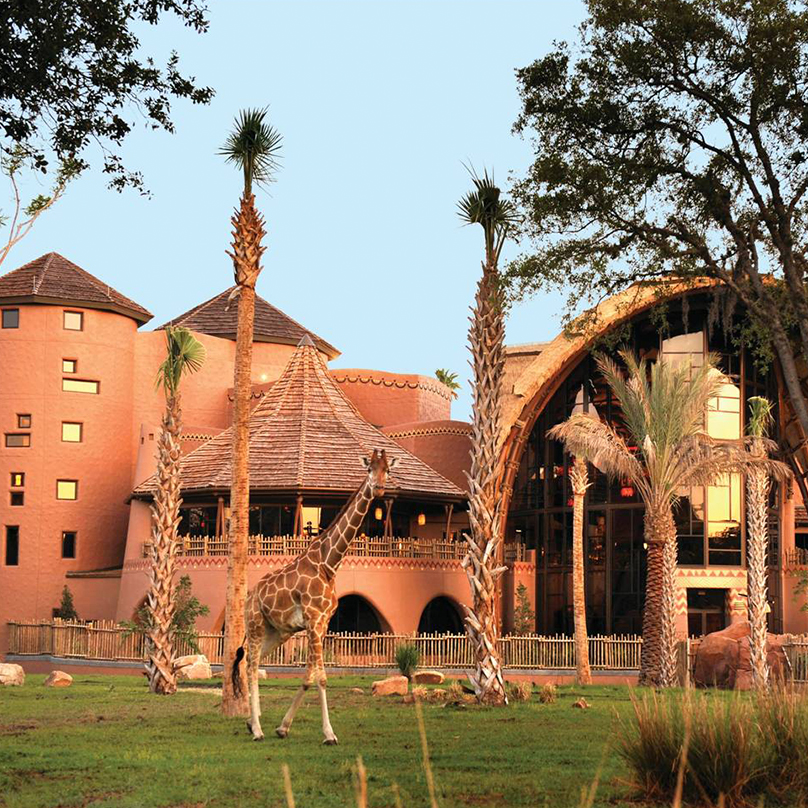 DISNEY'S ANIMAL KINGDOM®
Discover the many species of animals from distant lands at Disney's Animal Kingdom, an exciting place for the entire family. This educational compound covering some of the most exotic locations on the planet gets animal lovers up close to some of the most intriguing animals in large areas simulating their natural habitats. Exotic animals are only part of what one can experience at Animal Kingdom. There are also exotic plants and great action packed rides like Expedition Everest, a fast paced roller coaster around Mount Everest in search of a yeti. Animal Kingdom is broken up into different continents each with native species of plants and animals as well as great food and other attractions. Guests can journey to the 6 highly themed lands, all owning their own unique style and packed with so much fun. These lands include Oasis, Discovery Island, Pandora – the World of Avatar, Africa, Asia, and Dinoland U.S.A. Throughout the themed lands, guests will encounter amazing staff who are all to purchase your tickets for an amazing kingdom of nature and make some memories for the young ones that will last for years to come.