UNIVERSAL STUDIOS FLORIDA
Universal Studios in Orlando Florida is jam packed with entertainment from rides to action filled shows. The movies come to life at this incredible theme park and it is truly fun for the whole family. There are a plethora of thrill rides, family rides, and everything in between so the entire family can get in on the adventure. Movie classics like "E.T." come to life in the form of movie motion rides that take guests into the movie. Children's favorites like "The Simpsons", and "Shrek" also come to life in rides and 4-D shows which put visitors of the park right in the action. Thrill rides like Revenge of the Mummy and Hollywood Rip Ride Rockit send riders flying on amazing adventures that will leave them talking about the adventure well after they have ridden. Experience the abundance of shows which include animal performances, comedic shows featuring the likes of Beetlejuice and The Blues Brothers as well as a bunch of other shows which entertain the masses night after night. For the little ones there are play areas that include the likes of Curious George and Fievel. With something for everyone Universal Studios is the place to be.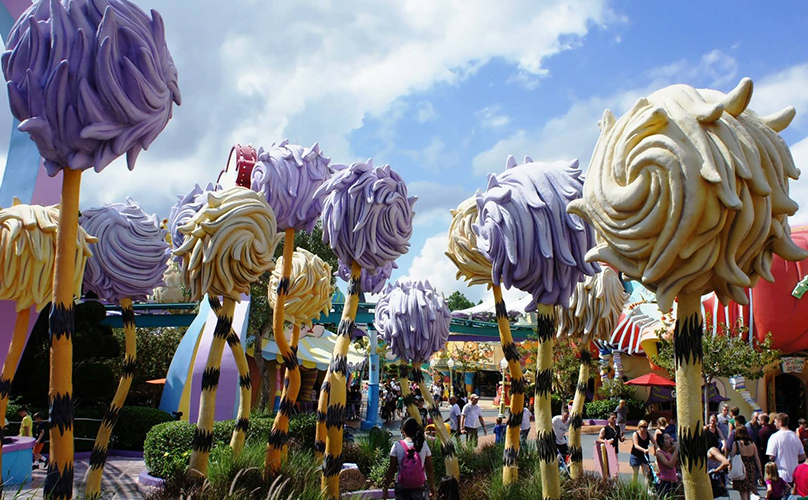 UNIVERSAL'S ISLANDS OF ADVENTURE
Universal's Islands of Adventure is the action packed younger brother to Universal Studios which features an electrifying selection of rides in a number of themed lands within the park. The lands at Islands of Adventure include Marvel Super Hero Island, Toon Lagoon, Jurassic Park, The Lost Continent, Seuss Landing, and The Wizarding World of Harry Potter which is by far the most popular land at Islands of Adventure. There are plenty of rides for just about anyone in the family from thrill rides to children specific rides. Toon Lagoon and Seuss Landing are perfect for the children and include tons of fun stuff for the children including games shows and rides. Some of the most popular rides for the kids are the Caro-Seuss-el, Popeye & Bluto's Bilge Rat Barges, and The High in the Sky Seuss Trolley Train Ride as well as many others. There are some great thrill rides for the older kids as well which include The Incredible Hulk, Dr. Doom's Fearfall, Jurrasic Park River Adventure, and of course the rides over at The Wizarding World of Harry Potter. This area of the park is right out of the movie including taverns and wizard shops as well as castles and dragon rides.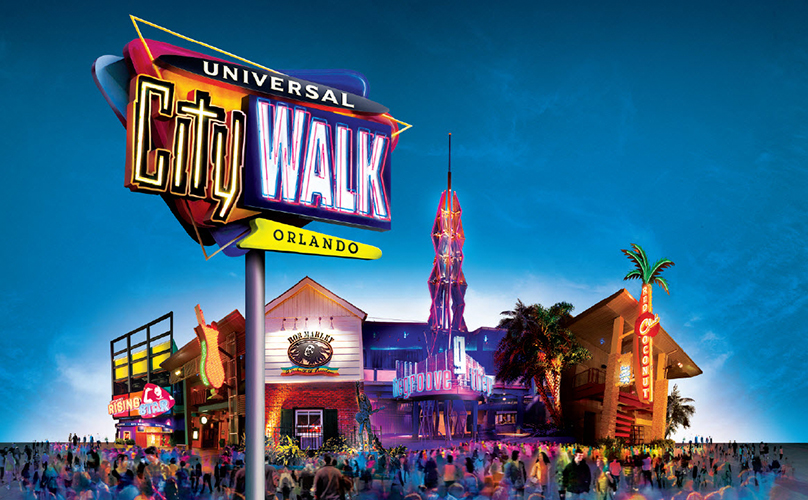 UNIVERSAL'S CITYWALK
City Walk is a great place to hang out for a fun night out in a cool club or a great dining experience. There are several places to dine and even more places to sit around and listen to great music while enjoying some cocktails and dancing. City Walk is known for its endless supply of entertainment from the themed restaurants and nightclubs to the large movie theater featuring IMAX all the way down to the many shops that sell great clothing, gifts, and tasty treats. Guests of City Walk can find great dancing music at the Red Coconut Club or even the Latin Quarter. Guests can also find live music from today's hottest and most rocking artists at Hard Rock Live next to Hard Rock Cafe© or they can indulge in a little live action karaoke at Rising Star where they can sing with an actual band live on stage. If guests are looking for an island atmosphere with cool people, drinks, dining, and a little live music, they can stop in to Jimmy Buffet's Margaritaville or Bob Marley's A Tribute to Freedom. There are plenty of establishments to check out at City Walk, so come on in!